Few Colorado hunting experiences can match the thrill of big game hunting for elk, mule deer, moose or black bear from the most remote recesses of American wilderness in a fair chase hunt. Whether you prefer to hunt using traditional archery, muzzleloader or rifle, Arapaho Wilderness Outfitters can exclusively guide you to your next trophy within Colorado's most scenic and productive elk, mule deer, moose and bear country habitat - Arapaho National Forest.
With many years of horse pack-in experience behind us, we'll take you hunting for Colorado's most coveted big game species - elk, mule deer, moose and black bear! Contact us today about your next traditional horse pack-in, big game hunt in Colorado!
CLICK » to learn more about big game hunting in Colorado's Arapaho National Forest!

Good News! We now offer horse pack-in/pack out service and game retrieval within our permitted area. All or part of this operation is conducted on Public Lands under special permit from the U.S. Bureau of Land Management. CLICK » for more info...

NEW in 2012: Private land hunts available with cabins.

NEW in 2013: We now offer summer pack trips on private and our permitted BLM ground. Base camp is truck accessible and consists of canvas walled sleeping tents and a separate cook tent. Please call for details!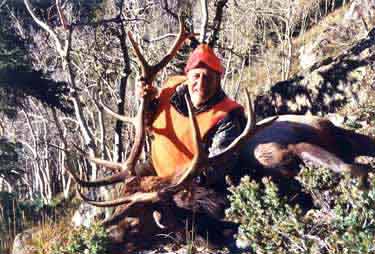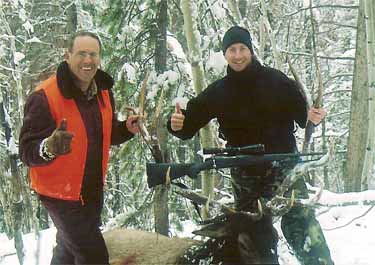 AWO has more than 30 years of experience with 12 years exclusively hunting this area!